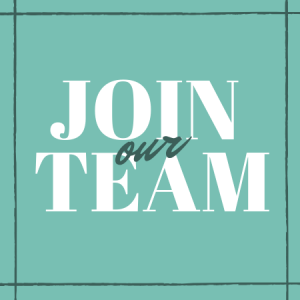 Open Positions
Teachers:
High school writing teacher
Admin & Coordinators:
Communications Coordinator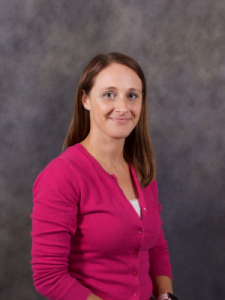 Kristin Bell
Classes:
1-2 Core Block, 1-2 Apologia Flying Creatures, 3-4 Apologia Flying Creatures, and 5-7 Apologia Physics & Chemistry
Bio:
Kristin Bell graduated from Ashford University with her B.A. in Early Childhood Education. She also has a Montessori teaching credential for ages 3-6 years from the United Montessori Association. God has blessed Kristin's husband with a career in the US Navy for 13 years, and because of this, she has had the pleasure of teaching in many different states across the nation. Kristin's teaching experience includes providing in-home childcare for the Navy, teaching at a preschool center, as a director and as administrator at a Montessori school, and many years serving in the children's ministry and nursery programs at church. For the past 4+ years, she has homeschooled her children, who are 9, 7, 4, and 2. Kristin's passions include spending time with her family, and loving and serving the Lord through teaching His little ones. It is her desire to one day run a Christian Montessori School.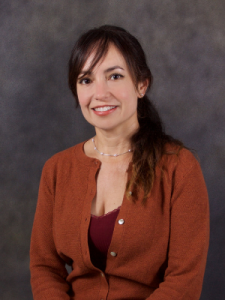 Michelle Cabrera
Classes:
5-6 Art Foundations, 5-10 Art Foundations, 5-12 Art Foundations, 7-10 Art Foundations
Bio:
Gilda Michelle Cabrera was born and raised in San Juan, Puerto Rico but has lived in Southern Maryland since 2007. She attended the School of Plastic Arts and Design of Puerto Rico (Escuela de Artes Plásticas y diseño de Puerto Rico) where she graduated with a Cum Laude BA in Painting and a minor in Sculpting. Michelle has been passionate about illustration, painting and art history for as long as she can remember and has over ten years of teaching experience. She has taught art classes at all levels; from young children to adults.
Michelle Cabrera also has a Master of Arts in Museum Studies from The Johns Hopkins University. Her art has been exhibited at the Museum of the Americas in Doral FL, Escuela de Artes Plásticas de PR in San Juan PR, and El Conservatorio de Música de PR, Ave. Ponce de León PR. She was a participant in the Sketchbook Project 2015. You can find her sketchbook here:
https://www.sketchbookproject.com/library/17022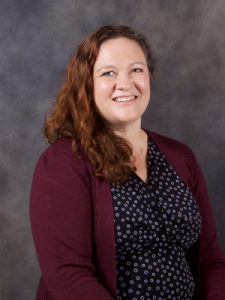 Lisa Everly
Classes:
K-2 ART-Tastic, 3-4 ART-Tastic
Bio:
Lisa has been teaching Art at HCA since 2007. She loves seeing the creative abilities God has given children, and she is both excited and thankful for the privilege of teaching at HCA. God placed the desire to teach in her heart at a young age. She has been homeschooling since 2001 and was previously involved with two other co-ops. Lisa taught elementary school in Calvert County Public Schools for almost seven years after receiving a B.A. Degree in Education (grades K-8) from Fairmont State College in WV. She also currently teaches home hospital students through the public-school system and runs a licensed daycare in her home part-time. God has given her and her husband, Todd, three children: Abbie, Ashley and Ethan. They live in Calvert County and attend Chesapeake Church and actively serve in the Nursery and in the Hospitality ministry.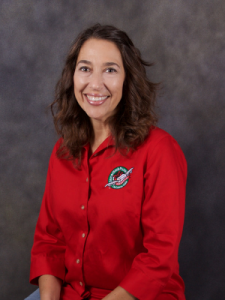 Ricki Gemmel
Classes:
9-12 American Sign Language 2
Bio:
Ricki Gemmel holds a Bachelor's degree in Communication Disorders from Penn State University and a Master's of Audiology from Florida State University. After working several years as an audiologist for private practice physicians and at Portsmouth Naval Hospital, she decided to stay home to be with her children full time. She fell in love with homeschooling and has been doing so for the past ten years. The Gemmel family has lived in St. Mary's County for nineteen years. They currently attend Leonardtown Baptist Church. Ricki has had an interest in sign language since she was a child. Being able to communicate in sign language opens the door to making relationships with a whole new community and culture of people. It is her belief that establishing meaningful relationships and reaching people for Christ is what life is all about. She is honored to give your children the opportunity to do just that through this beautiful language.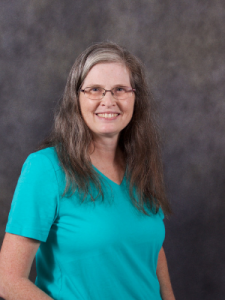 Carolyn Graessle
Classes:
3-5 Survey of Maryland
Bio:
Carolyn Graessle has over 20 years of professional experience as a public school & HCA teacher, office manager and librarian. She holds a B.A. in Mathematics/minor in history from San Diego State University, a Master of Library and Information Studies from UC Berkeley and completed the writing course offered by the Children's Institute of Literature. Her lifelong love of learning keeps her involved at Patuxent Presbyterian Church with Sunday School, VBS and small groups. She and her husband Grant began homeschooling their three children in 2007. Carolyn was raised in a Christian family and accepted Christ as her Savior at a young age. She is humbled by the blessings of God in all seasons of life and strives to be thankful in all circumstances. Carolyn is excited to teach this coming year at HCA and share her enthusiasm for learning.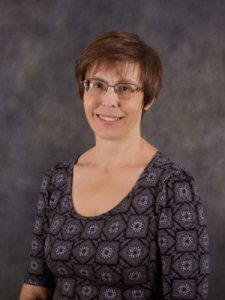 Sherri Hastings
Classes:
7-8 Apologia General Science, 9-12 US History
Bio:
Sherri Hastings has a B.S. in Mathematics (minor in physics) from Carroll University and a Master of Statistics from the University of Florida. She has worked as a statistician at a chemical plant, has taught various undergraduate math classes, and has done statistical consulting work. The Navy brought the Hastings family to Southern Maryland in 1998. Over many years at church Sherri has been VBS coordinator and volunteer, nursery coordinator and volunteer, and Sunday school teacher. She has two adult children who are home school graduates. Sherri has taught a variety of science, history, math, and elective coursse at HCA since 2006 and CCT since 2014.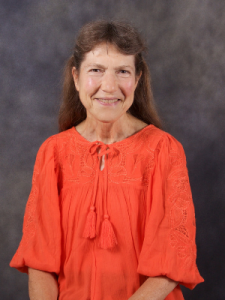 Linda Henry
Classes:
6-12 Instrument Ensemble
Bio:
Linda Henry is an veteran homeschooler of five boys, starting at the beginning of their formal educational days and continuing all the way through their high school graduations. She earned a Bachelor of Music degree in flute performance from the University of Tennessee, Knoxville. In March of her sophomore year, Linda put her faith in Jesus Christ. After graduating college, she was accepted to work as a staff member with Campus Crusade for Christ where she served in their music ministry for 7 years. Her faith in Christ is integral in her approach to teaching music not only as a means of worship but also as an opportunity to grow and develop character through its practice and its performance.
She has been teaching private flute, piccolo and piano lessons for about 25 years and is a member of the Music Teachers National Association, the Maryland State Music Teachers Association, the Music Teachers Association of Southern Maryland and the Music Teachers Association of Calvert County. She performs regularly with the COSMIC Symphony Orchestra, the COSMIC Flute Choir, and the Flute Choir of Southern Maryland.
Linda looks forward to working with HCA's instrumental students as she enjoys arranging music to accommodate whatever combination of instruments is available.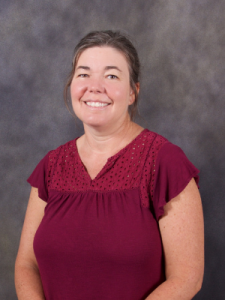 Erin Kluever-Taylor
Classes:
6-8 Intro to Logic
Bio:
I am the homeschooling mom of six wonderful children ranging in age from three to seventeen. We have been a homeschooling family from the start. One of my favorite parts of homeschooling is learning so many things right along with my children. After spending my childhood as a Navy Brat, I enlisted as a flight medic in the Army. Upon completing my enlistment, I went to Enterprise State Junior College and then to the University of South Alabama where I studied political communications.
Growing up my family was religious, but in an impersonal way. When my first child was born, I began to sense how Jesus was working in my life in a very real way. My relationship with Him began to change and grow into a more personal and meaningful one. I am blessed to be able to seek His will, and ask for His grace and mercy as I try to honor and bring glory to Him each day.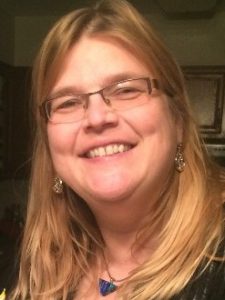 Rebekah Kunz
Classes:
5-8 IEW Writing, 6-8 Mapping the World by Art
Bio:
Rebekah Kunz has been married to Jason for over 20 years and has 4 children ages 8-17. Working as a home/hospital teacher for St. Mary's County Public Schools part-time these past 16 years allowed her to be home with her children during the day. She currently also enjoys teaching for another homeschool co-op. Before her children were born, she taught middle school German and 2nd grade in both public and Christian school settings. She graduated summa cum laude from Concordia University Wisconsin with a B.A. in Elementary Education, and went on to obtain her M.S. in Curriculum and Instruction from the same university. She holds a Wisconsin Teaching license for grades 1-9 and German.
Rebekah's favorite activities are singing on the worship team, scrapbooking, swimming, walks, the county fair, and she loves to travel whenever she can. Although Rebekah was baptized as an infant and accepted Christ as her savior as a young child, she was baptized again in 2016 because she wanted to make a public declaration of her faith, and consciously choose to commit her life and will to Christ's care and control. After many years of serving in children's ministry, VBS, and facilitating Bible studies, her passion now is volunteering to help the hurting find healing in Christ as a leader in the Celebrate Recovery ministry through her church these last 3 years. She moved here from Wisconsin 19 years ago and lives in Callaway.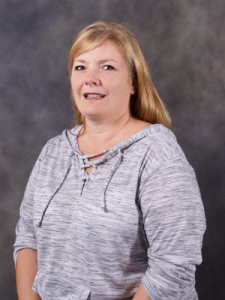 Shelly McCloskey
Classes:
K-2 PE, 3-4 PE, 5-7 PE, 7-10 PE
Bio:
I would like to introduce myself and thank you for the privilege of working with your children. My name is Regina McKenna AKA "Coach Reggi". HCA has been a wonderful part of my classes since before they were officially HCA . I am an AFPA, Certified Children's Fitness Specialist and the owner of JumpBunch®, Sports and Fitness for Children. Southern Maryland has been my home since 1993. I have been blessed with three children of my own, ages 11, 14 and 30 . My ultimate goal is to provide the spirituality, confidence and knowledge to help give children the building blocks to a lifetime of health.
Coach Shelly McCloskey will be your child's teacher. She has been my employee since 2007 and has been teaching the PE classes at HCA for the last few years. Shelly has been an extraordinary employee and the children bond well with her. She is the mother of two boys.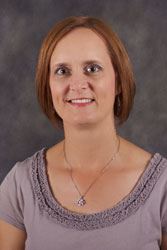 Shawnetta McCombs
Classes:
K-2 Music, 3-4 Music, 5-12 Chorus
Bio:
Shawnetta graduated from the University of Kentucky with a B.A. in Health Care Administration as well as earning a Master of Health Care Administration from Central Michigan University. After serving eight years in the Army, she resigned her commission to become a stay at home mom. Shawnetta and her husband Chris, the pastor of Lexington Park Baptist Church, moved to St. Mary's County three years ago with their three children. She is involved in several ministries of the church bur her primary focus is music.
Shawnetta has taught private piano lessons for over twenty years and directed children's choir for thirteen years. Throughout life she has been involved in community theatre and participated music opportunities. Her desire is to teach life values and principles as well as God's love through music.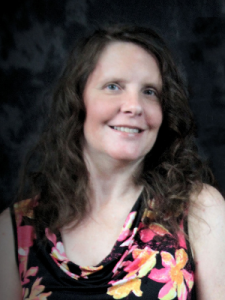 Doreen McKean
Classes:
7-12 Advanced Drama
Bio:
*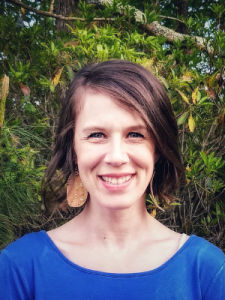 Katie Patterson
Classes:
7-8 Middle School Writing/Literature
Bio:
Katie Patterson graduated from Sonoma State University in Northern California with a bachelor's degree in English Literature and a K-12 English teaching credential. She instructed mainly juniors for three years at Leonardtown High School, teaching both College Prep English and AP English Language and Composition during her time there. Since 2008, she has been a stay-at-home to her three boys, ages 10, 5, and 2. She has been homeschooling her oldest from the beginning and will step into the juggle and
balance of teaching two kids next year as her second son begins Kindergarten.
Katie and her husband have been in Maryland for just over 14 years, and they have attended Our Father's House Assembly of God since their first Sunday in town. Katie grew up attending church, but it wasn't until college when she met her now-husband that she gave her life to the Lord, and He has had them on an adventure ever since. She is currently the associate pastor's wife but will step into the role of lead pastor's wife when her husband assumes the position in the fall of 2020. She has been involved
in numerous ministries throughout her time at Our Father's House, but she currently co-leads the women's ministry and oversees the prophetic ministry. Katie and her husband enjoy running, hiking, spending time with their boys, and, in general, adventuring as a family.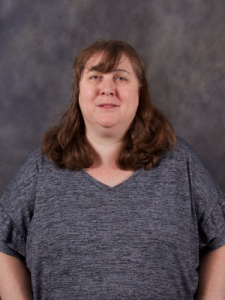 Kelly Patton
Classes:
5-8 Intro to Public Speaking
Bio:
Kelly Patton graduated from Northeastern University (Boston, MA) with a Bachelor of Arts in Communication, as well as a Master of Science in College Student Development and Counseling. Kelly also completed additional Master level communication courses from Notre Dame of Maryland University. This is the second year Kelly has taught at HCA, but she has taught Communications at the community college for many years (including both face-to-face and online for College of Southern Maryland). In addition, Kelly teaches Student Development courses at the college level. Kelly has taught adults and high school age at various times on subjects from Life Skills to English to Marketing and of course, Public Speaking, as well as served as an advisor and counselor to students, held supervisory roles, and developed courses for different platforms. Kelly and her husband have one son that attends HCA. Kelly believes all students can be successful with public speaking with encouragement and a supportive environment, and looks forward to sharing her knowledge with students in Introduction to Public Speaking at HCA .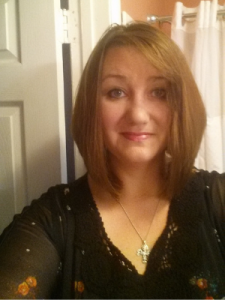 Jamie Salerno
Classes:
5-9 Beginning Drama
Bio:
Jamie Salerno has been a homeschool Mom of two amazing children, a 16yr old girl and 17yr old boy for the last 8 years. She married her best friend and handsome husband Robert Salerno 21 years ago. Jamie and her family moved to Pax River, Maryland 10 years ago from the Dallas/Ft. Worth region of Texas where she grew up and met her husband. Jamie originally went to school for nursing where she earned her CNA license while working towards her BSN. She worked for Presbyterian of Plano Hospital for 6 years for before having to give it up to stay home with her two children after her husband was called up for activity duty. Jamie later went on to own and operate her own mural business in Mansfield, TX for 2 years as well as start and operate a non-profit organization that helped parents learn how to advocate for their special need children. Jamie and her family joined HCA in 2011 and it wasn't long she became the Mom's Fellowship and Prayer Coordinator for HCA. She later went on to become a Destination Imagination coach were she gained some of her theater experience. Jamie and her family has been attending SAYSF Bible Church for 4 years.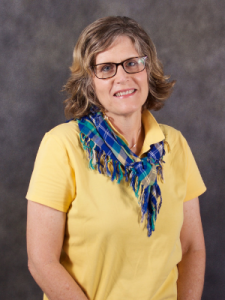 Mary Pat Stewart
Classes:
3-4 Math Games
Bio:
Mary Pat Stewart graduated from the University of South Florida with a BA in Health Education and a MA in Counselor Education. She has held various positions earlier in her career as a Behavioral Specialist/Mental Health worker, and Health Educator. She left the work force to raise her 5 children and later to homeschool them. Her work experience includes working with special needs children (behavioral/mental health issues) as well as their parents and teachers. Having received the Lord at a young age and then in her early 20's made Him Lord of her life, she has continued to grow in her faith and serve Him faithfully. Her service includes years of teaching children and youth in Sunday school, VBS, AWANA, and Good News Club. She is thankful for the community of homeschool families in St Marys and is eager to support others in their endeavor to be successful. This will be her first year teaching at HCA and she is looking forward to making Math fun for your children and enriching their curriculum.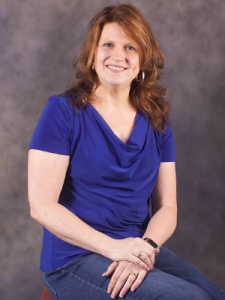 Melissa Polanowski
Position:
Administrative Director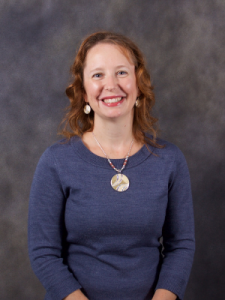 Darra Worthington
Position:
Operations Director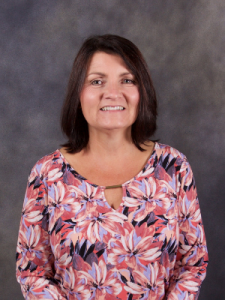 Janet Katulich
Position:
AM Onsite Supervisor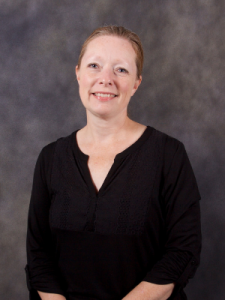 Mitzi McConville
Position:
Webmaster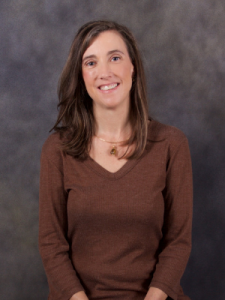 Shannon McLaughlin
Position:
Financial Director